California Small Business Employee Benefits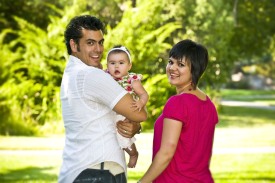 Group Health, Dental, Vision, Life and Disability Insurance for your employees from Top Carriers.

Balancing the need to provide your employees with health insurance coverage while keeping costs down can be difficult. Lower employee's health care costs and build savings for your business. We can help!

A group health insurance plan is a key component of many employee benefits package. You can show your employees that you want them to stay well and healthy. Group health insurance coverage provides employees the opportunity to enroll in a health plan that give them access to the best network of doctors or wellness programs. You will get:
Flexibility: by employee choice program, each employee gets multiple plans and networks to enroll in a health insurance plan which meets their needs and use of insurance coverage.

Affordability: employer can choose and pay for these most important benefits either by percentage of employee's premium or a fixed dollar amount per employee per month; minimum required is 50% of employee's premium or flat $100 per employee per month.

Responsiveness: insurance plans are offered from top insurance companies in California such as Anthem, Aetna, Blue Shield, Cal-Choice, Health-Net, Kaiser, United Healthcare and Covered CA SHOP.
Here are some additional lines of insurance that we service:
Below are links to additional benefits in more detail: